Dra. Flavia Bollati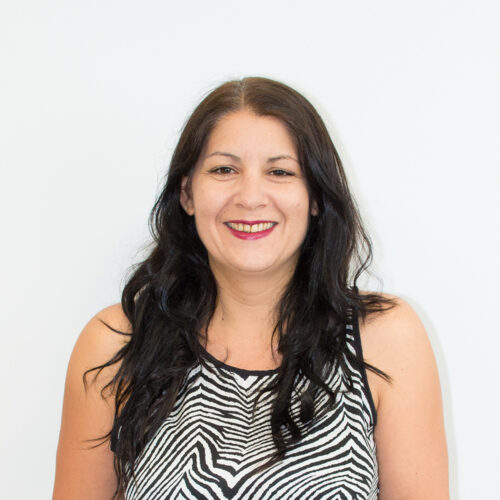 Cargo
Investigadora Asistente CONICET - Profesora Adjunta UNC
Contacto
fbollati@unc.edu.ar
Líneas de investigación
Impacto del Estrés en la Vulnerabilidad a la Adicción a Cocaína: Regulación de las RhoGTPasas en Núcleo Accumbens
Publicaciones de los últimos 5 años
Guzman A.S., Avalos M.P.; De Giovanni L.N, Euliarte P.V., Sanchez, M., Mongi-Bragato B, Rigoni D., Bollati F, Virgolini M.B., Cancela L.M. (2021) CB1R activation in nucleus accumbens core promotes stress-induced reinstatement of cocaine seeking by elevating extracellular glutamate in a drug-paired context. . Scientific Reports,11(1):12964. doi: 10.1038/s41598-021-92389-4.
Rigoni D, Avalos MP, Boezio MJ, Guzmán AS, Perassi E, Calfa G, Pierotti S, Bisbal M, Garcia-Keller C, Cancela LM*, Bollati F* (2021) Stress-induced vulnerability to develop cocaine addiction depends on cofilin modulation. Neurobiol Stress, 15:100349.doi: 10.1016/j.ynstr.2021.100349 *corresponding author.
Mongi-Bragato B; Ávalos MP, Guzman AS, Garcia-Keller C, Bollati F, Cancela LM (2020) Endogenous enkephalin is necessary for cocaine-induced alteration in glutamate transmission within the nucleus accumbens. . European Journal of Neuroscience. doi: 10.1111/ejn.15035. ISSN: 0953-816X.
Mongi-Bragato B; Ávalos MP, Guzman AS, Bollati F, Cancela LM (2018). Enkephalin as a pivotal player in psychostimulant-induced neuroadaptations Front. Psychiatry 28;9:222. doi: 10.3389/fpsyt.2018.00222. ISSN: 1664-0640
Garcia-Keller C, Kupchik Y, Gipson C, Brown RM, Spencer S, Bollati F, Esparza MA, Roberts-Wolfe D, Heinsbroek J, Cancela LM and Kalivas PW (2016) Glutamatergic Mechanisms of Comorbidity Between Acute Stress and Cocaine Self-administration. Molecular Psychiatry; 21(8):1063-9. doi: 10.1038/mp.2015.151. ISSN: 1359-4184
Descargar CV