Dr. Gastón Calfa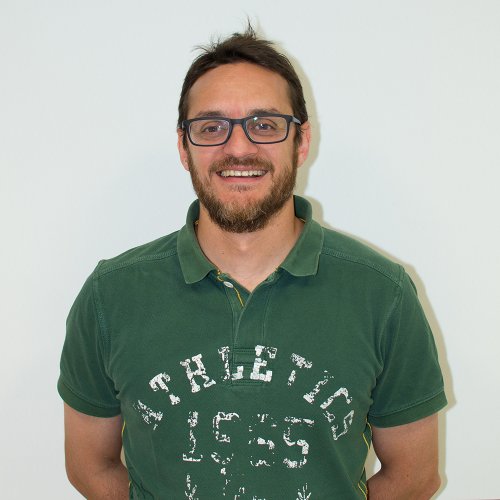 Cargo
Investigador Adjunto CONICET - Profesor Adjunto UNC
Contacto
gaston.calfa@unc.edu.ar
Líneas de investigación
Influencia de Eventos Emocionalmente Negativos sobre la Dinámica Característica de la Memoria de Extinción: Bases Sináptico-Celulares y su Implicancia en Desordenes de Miedo y Ansiedad
Publicaciones de los últimos 5 años
Comas Mutis R, Espejo PJ, Martijena ID, Molina VA, Calfa GD. Temporal dynamic of the hippocampal structural plasticity associated with the fear memory destabilization/reconsolidation process. Hippocampus. 2021 Jun 30.
Stress-induced vulnerability to develop cocaine addiction depends on cofilin modulation. Rigoni D, Avalos MP, Boezio MJ, Guzmán AS, Calfa GD, Perassi EM, Pierotti SM, Bisbal M, Garcia-Keller C, Cancela LM, Bollati F. Neurobiol Stress. 2021 Jun 3;15:100349. doi: 10.1016/j.ynstr.2021.100349. eCollection 2021 Nov.
Fasting induces remodeling of the orexigenic projections from the arcuate nucleus to the hypothalamic paraventricular nucleus, in a growth hormone secretagogue receptor-dependent manner. Cabral A, Fernandez G, Tolosa MJ, Rey Moggia A, Calfa G, De Francesco PN, Perello M. Mol Metab. 2020 Feb; 32:69-84. doi: 10.1016/j.molmet.2019.11.014. Epub 2019 Dec 16.
Inactivation of the dorsolateral periaqueductal gray matter impairs the promoting influence of stress on fear memory during retrieval. Giachero M, Pavesi E, Calfa G, Motta SC, Canteras NS, Molina VA, Carobrez AP. Brain Struct Funct. 2019 Sep 11. doi: 10.1007/s00429-019-01956-z.
Memory consolidation impairment induced by Interleukin-1β is associated with changes in hippocampal structural plasticity. Herrera G, Calfa G, Schioth HB, Lasaga M and Scimonelli T. Behav. Brain Res 2019 Sep 16;370:111969. doi: 10.1016/j.bbr.2019.111969. Epub 2019 May 22
Resistance to fear memory destabilization triggers exaggerated emotional-like responses following memory reactivation. Ortiz V, Calfa GD, Molina VA and Martijena ID. Prog. Neuropsychopharmacol Biol Psychiatry. 2019. Jul 13;93:197-204. doi: 10.1016/j.pnpbp.2019.04.004. Epub 2019 Apr 9.
Early Exposure to a High-Fat Diet Impacts on Hippocampal Plasticity: Implication of Microglia-Derived Exosome-like Extracellular Vesicles. Vinuesa A, Bentivegna M, Calfa G, Filipello F, Pomilio C, Bonaventura MM, Lux-Lantos V, Matzkin ME, Gregosa A, Presa J, Matteoli M, Beauquis J, Saravia F. Mol Neurobiol. 2018 Nov 24. doi: 10.1007/s12035-018-1435-8.
Stress influences the dynamics of hippocampal structural plasticity associated with fear memory extinction. Bender CL, Giachero M, Comas Mutis R, Molina VA and Calfa GD. Neurobiology of Learning and Memory. 2018. DOI: doi.org/10.1016/j.nlm.2018.09.002.
Bender CL, Otamendi A, Calfa GD and Molina VA. Prior stress promotes the generalization of contextual fear memories: Involvemnt of the gabaergic signaling within the basolateral amígdala complex. Prog. Neuropsychopharmacol Biol Psychiatry. 2018 Apr 20; 83:18-26. doi: 10.1016/j.pnpbp.2017.12.003. Epub 2017 Dec 7.
Bender CL, Calfa GD, Molina VA. Astrocyte plasticity induced by emotional stress: A a new partner in psychiatric physiopathology? Prog. Neuropsychopharmacol Biol Psychiatry 2016 Feb. 65: 68-77.
Descargar CV