Dr. Crhistian Bender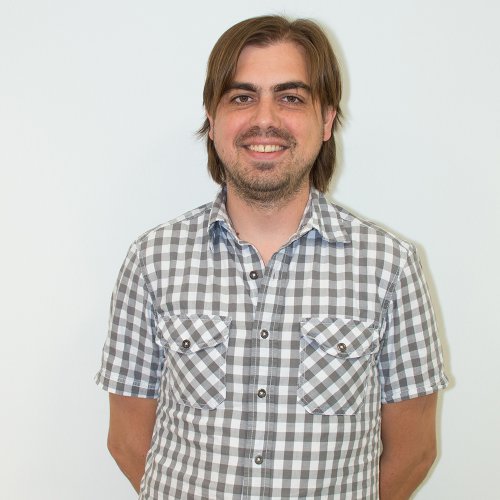 Cargo
Investigador Adjunto CONICET - Profesor Asistente UNC
Contacto
cbender@unc.edu.ar
Líneas de investigación
Rol de los Astrocitos en las Secuelas Emocionales del Estrés y la Memoria de Miedo
Publicaciones de los últimos 5 años
Bender CL, Sun X, Yang Q, Davison C, Maroteaux M, Huang Y, Ishikawa Y, Liu SJ (2020). Emotional Stress Induces Structural Plasticity in Bergmann Glial Cells via an AC5-CPEB3-GluA1 Pathway. J Neurosci 40(17):3374‐3384. doi: 10.1523/JNEUROSCI.0013-19.2020.
Schroyens N, Bender CL, Alfei JM, Molina VA, Luyten L, Beckers T (2019) Post-weaning housing conditions influence freezing during contextual fear conditioning in adult rats. Behav Brain Res 359:172-180. doi: 10.1016/j.bbr.2018.10.040.
Bender CL, Giachero M, Comas-Mutis R, Molina VA, Calfa GD (2018). Stress influences the dynamics of hippocampal structural remodeling associated with fear memory extinction. Neurobiol Learn Mem 155:412-421. doi: 10.1016/j.nlm.2018.09.002.
Bender CL, Otamendi A, Calfa GD, Molina VA (2018). Prior stress promotes the generalization of contextual fear memories: Involvement of the gabaergic signaling within the basolateral amygdala complex. Prog Neuropsychopharmacol Biol Psychiatry 83:18-26. doi: 10.1016/j.pnpbp.2017.12.003.
Bender C, Calfa G, Molina VA (2016) Astrocyte plasticity induced by emotional stress: a new partner in psychiatric physiopathology? Prog Neuropsychopharmacol Biol Psychiatry 65:68-77. doi: 10.1016/j.pnpbp.2015.08.005
Bender CL, Savtchouk I, Sun L, Yang Q, Szabó G, Gasparini S, Liu SJ (2016). Topostatic regulation of synaptic AMPA receptor expression by the RNA-binding protein, CPEB3. Cell Rep 17(1):86-103. doi: 10.1016/j.celrep.2016.08.094.
Bender CL, Yang Q, Sun L, Liu SJ (2016) NH125 reduces the level of CPEB3, an RNA binding protein, to promote synaptic GluA2 expression. Neuropharmacology 101:531-7. doi: 10.1016/j.neuropharm.2015.03.017.
Descargar CV