Dr. Alberto Luis Rosa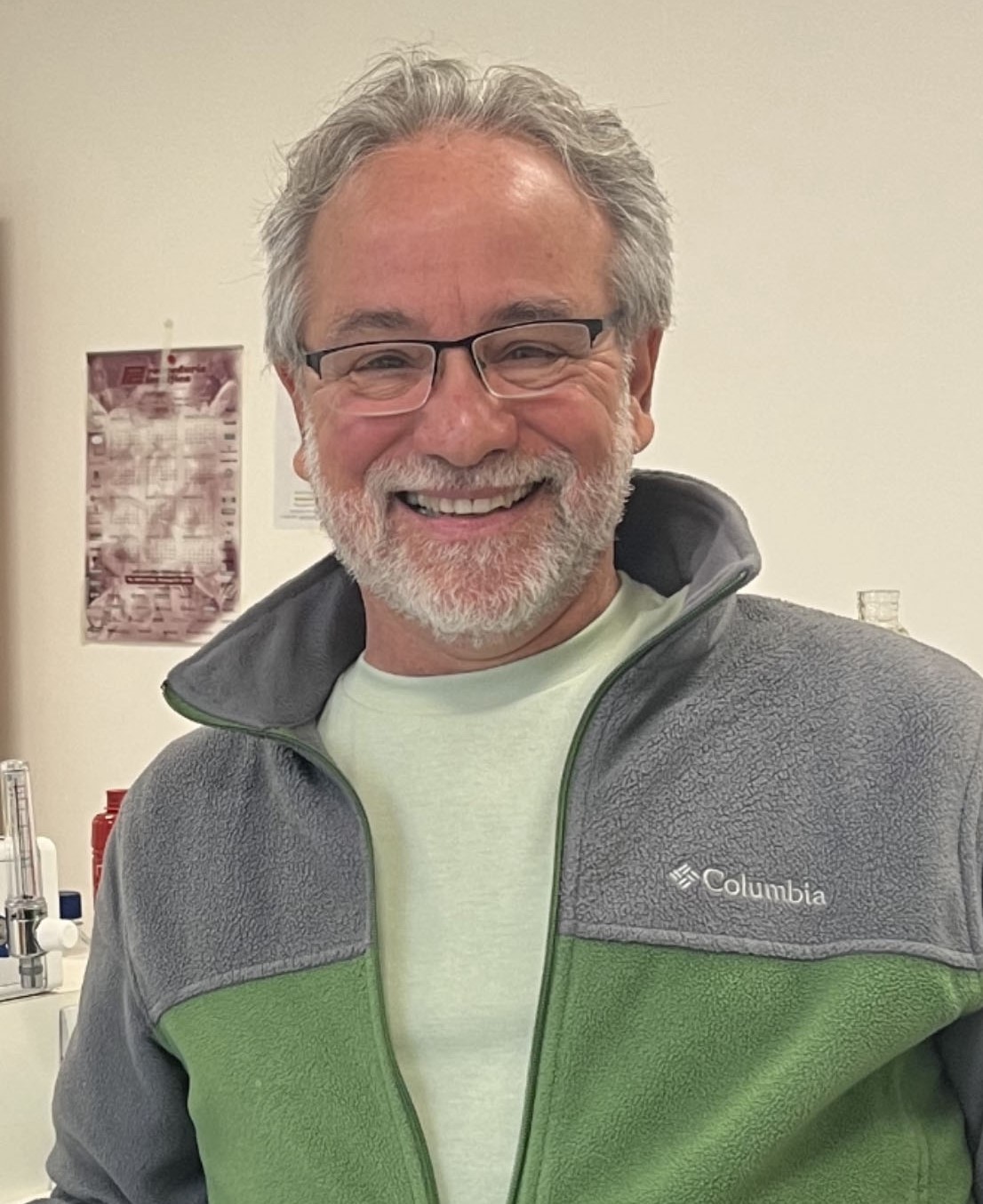 Cargo
Investigador Principal CONICET
Contacto
alrosa@unc.edu.ar
Líneas de investigación
a) Biología celular y molecular de la proteína DUX4 y su rol en la fisiopatogenia de la distrofia muscular facioescapulohumeral b) Biodiversidad de levaduras indígenas de vid y mecanismos bioquímicos, genéticos y moleculares asociados a fenómenos metabólicos fermentativos
Publicaciones de los últimos 5 años
Gatica L and Rosa AL (2016) A complex interplay of genetic and epigenetic events leads to abnormal expression of the DUX4 gene in facioscapulohumeral muscular dystrophy. Neuromuscul. Disord. 26, 844-852.
Monje S and Rosa AL (2017) Management of neuromuscular diseases and spinal muscular atrophy in Latin America. Gene Ther. (Nature Publish.) July 28, doi: 10.1038/gt.2017.68
Raymond Eder ML, Reynoso C, Lauret SC and Rosa AL (2017) Isolation and identification of the indigenous yeast population during spontaneous fermentation of Isabella (Vitis labrusca L.) grape must. Front. Microbiol. doi: 10.3389/fmicb.2017.00532
Raymond Eder ML, Conti F and Rosa AL (2018) Differences between indigenous yeast populations in spontaneously fermenting musts from V. vinifera L. and V. labrusca L. grapes harvested in the same geographic location. Front. Microbiol. doi: 10.3389/fmicb.2018.01320
Rosa AL, Miot-Sertier C, Laizet Y, Salin F, Sipiczki M, Bely M, Masneuf-Pomarede I, Albertin W (2018). Draft genome sequence of the Candida zemplinina (syn., Starmerella bacillaris) type strain CBS 9494. Microbiol. Resour. Announc. 7:e00872-18. Doi:10.1128/MRA.00872-18.
Conti F, Raymond Eder ML y Rosa AL (2018). La vida microscópica del vino: un universo de levaduras en una bebida milenaria. La Lupa/CADIC-CONICET. 8(12), 38-39. Divulgacion.
Bidinost C, Pagnoni S, Martínez H y Rosa AL (2018). New molecular biology diagnostic tools in neuromuscular diseases. Rev. Med. Clin. Condes. ELSEVIER. 29 (5): 544-552. doi: 10.1016/j.rmclc.2018.07.006
Raymond Eder ML and Rosa AL (2019) Yeast diversity in Vitis non-vinifera ecosystems. Rev. Argent. Microbiol. doi: 10.1016/j.ram.2018.09.004.
Raymond Eder ML, Conti F and Rosa AL (2019). Vitis species, vintage and alcoholic fermentation do not drive population structure in Starmerella bacillaris (syn., Candida zemplinina) species. Yeast 36:411-420.
Raymond Eder ML, Fariña L, Dellacassa E, Carrau F and Rosa AL (2020). Chemical and sensory features of Torrontés Riojano sparkling wines produced by second fermentation in bottle using different Saccharomyces strains. Food Sci Technol Int. doi: 10.1177/1082013220910534.
Raymond Eder ML and Rosa AL (2020). Non-tandem repeat polymorphisms at microsatellite loci in wine yeast species. Mol Genet Genomics. 295:685-693. doi: 10.1007/s00438-020-01652-2.
Marullo P, Claisse O, Raymond Eder M, Börlin M, Feghali N, Bernard M, Legras JL, Albertin W, Rosa AL and Masneuf-Pomarede I (2020). SSU1 checkup, a rapid tool for detecting chromosomal rearrangements related to the SSU1 promoter in Saccharomyces cerevisiae: an ecological and technological study on wine yeast. Front. Microbiol. doi: 10.3389/fmicb.2020.01331
Raymond Eder ML and Rosa AL (2021) Genetic, Physiological, and Industrial Aspects of the Fructophilic Non-Saccharomyces Yeast Species, Starmerella bacillaris. Fermentation. 7(2), 87; doi.org/10.3390/fermentation7020087
Raymond Eder ML and Rosa AL (2021) Non-Conventional Grape Varieties and Yeast Starters for First and Second Fermentation in Sparkling Wine Production Using the Traditional Method. Fermentation 7, 321; https://doi.org/10.3390/fermentation7040321
Quintero J, Saad NY, Pagnoni SM, Jacquelin D, Gatica LV, Harper SQ, Rosa AL (2022). The DUX4 protein is a co-repressor of the progesterone and glucocorticoid nuclear receptors. FEBS Lett. Jun 3. doi: 10.1002/1873-3468.14416.
Descargar CV